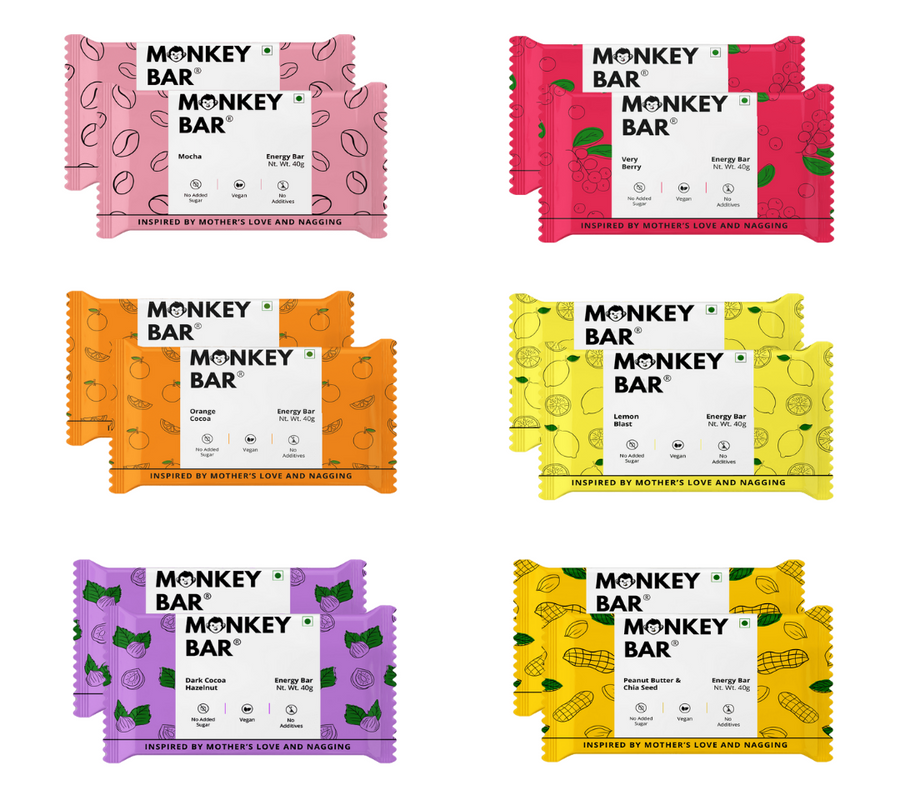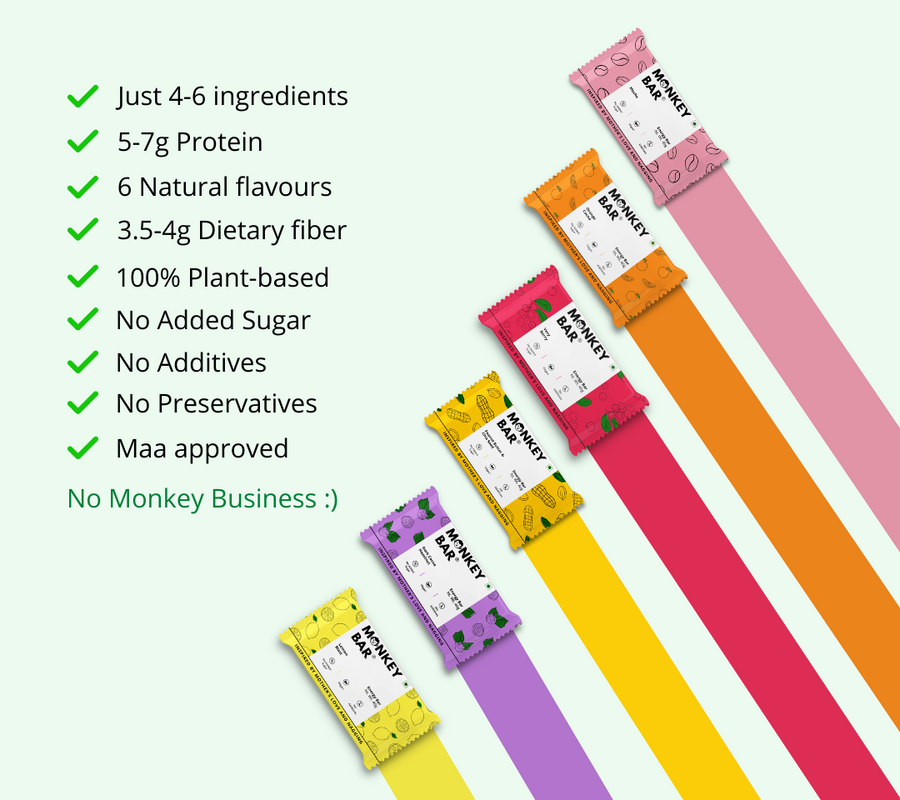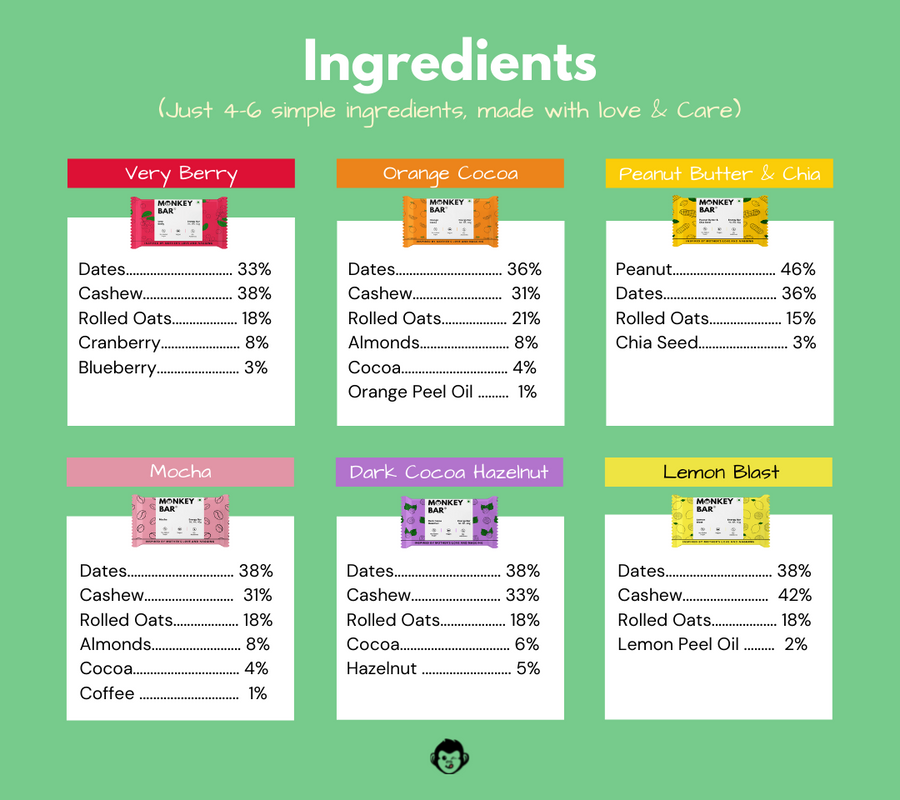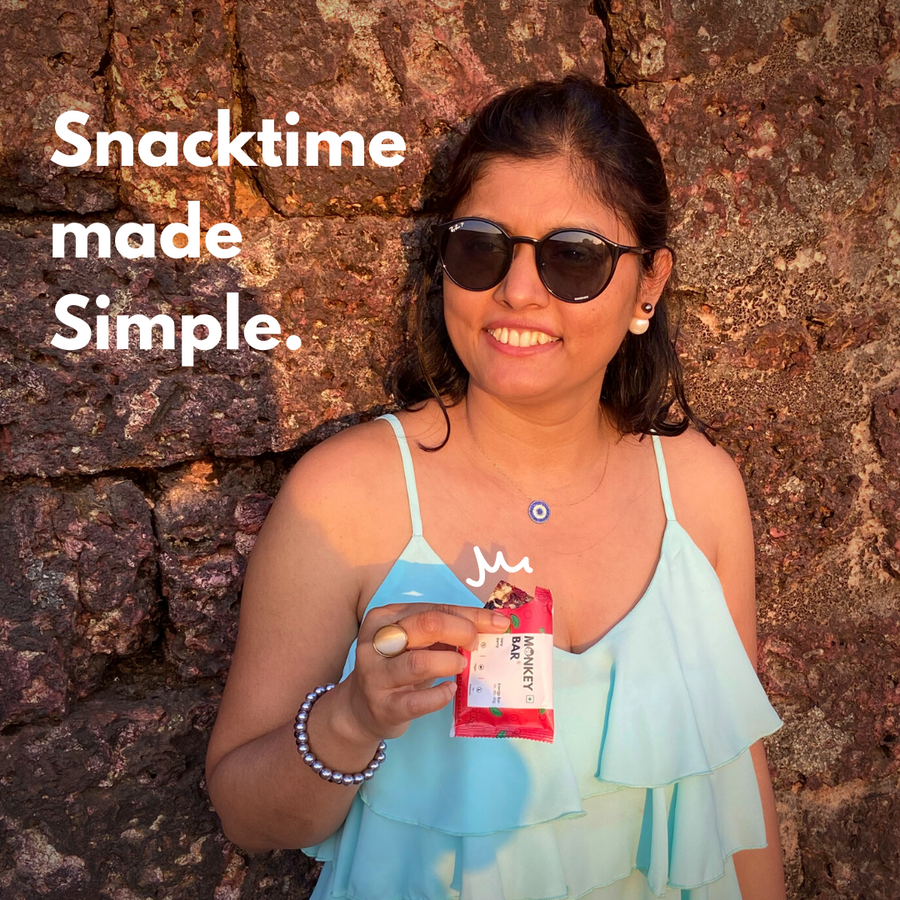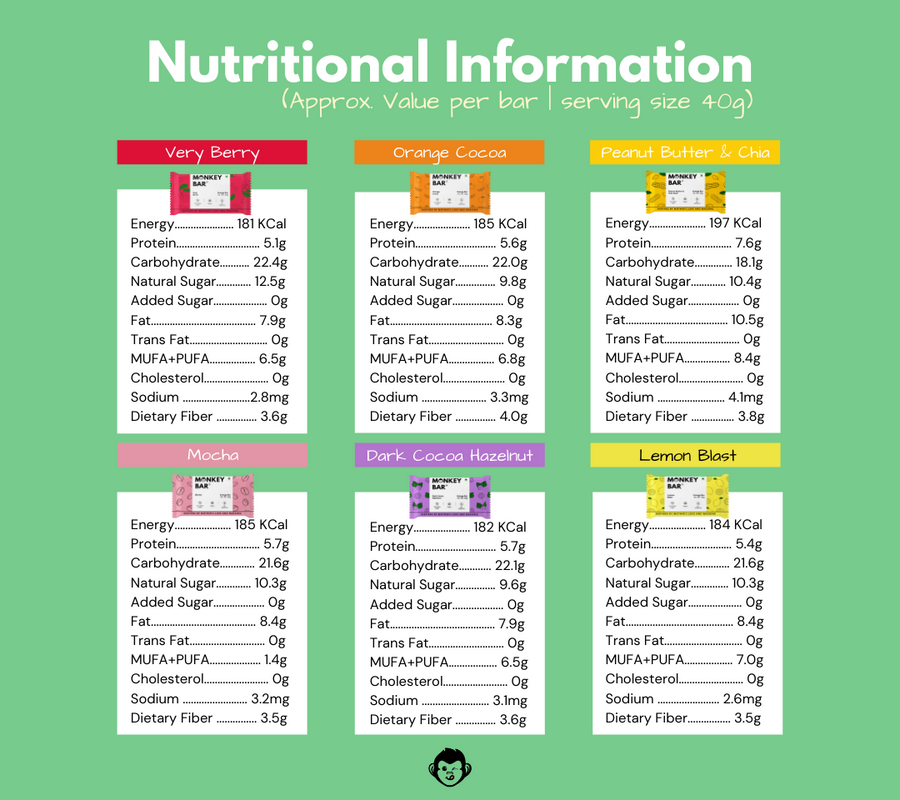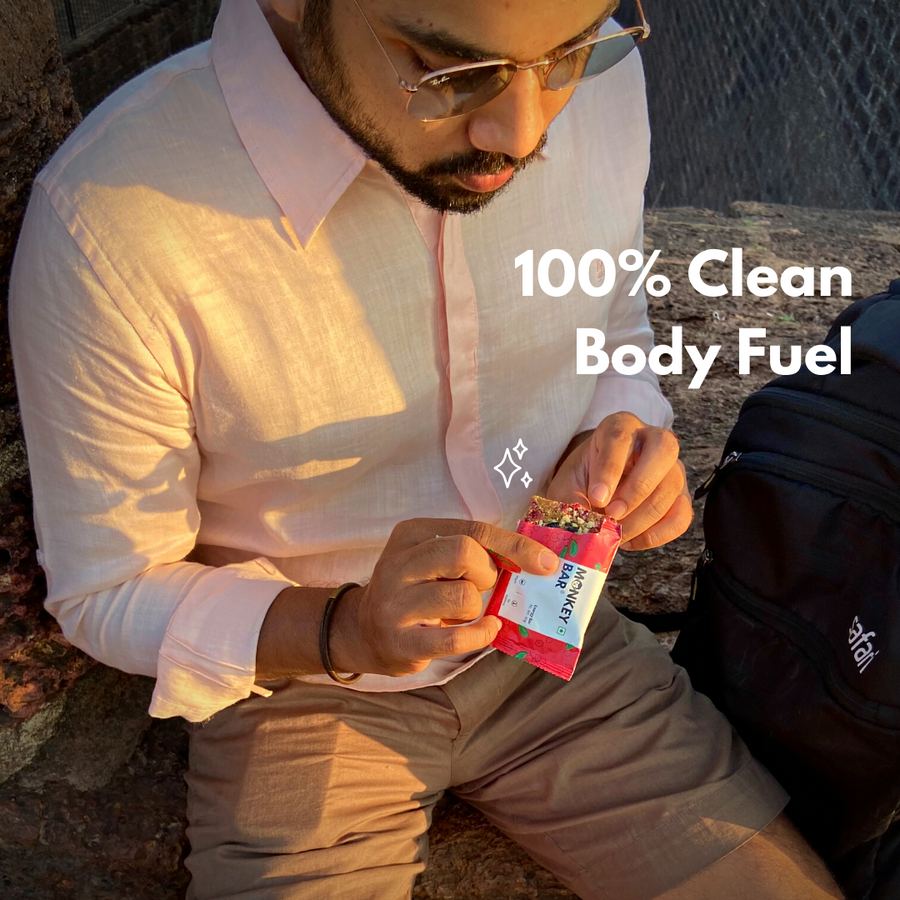 Enjoy 6 natural and delicious vegan energy bars made from just 4-6 ingredients having 5-7gm protein and 185 KCal. A must-try!
The berry flavoured bar is amazing
Super tasty and finally a set of energy bars that are not sickly sweet. Great balance of ingredients and flavours, good texture and a good variety of flavours offered. Now hoping you do the same with a set of vegan protein bars too!
Thanks to the vegan, sugar free rich flavours in the monkey bar, my snack time bingeing is healthy and super tasty!
Great tasting vegan bars, since there are very few brands representing veganism, so i recommend to try these super clean and healthy bars.