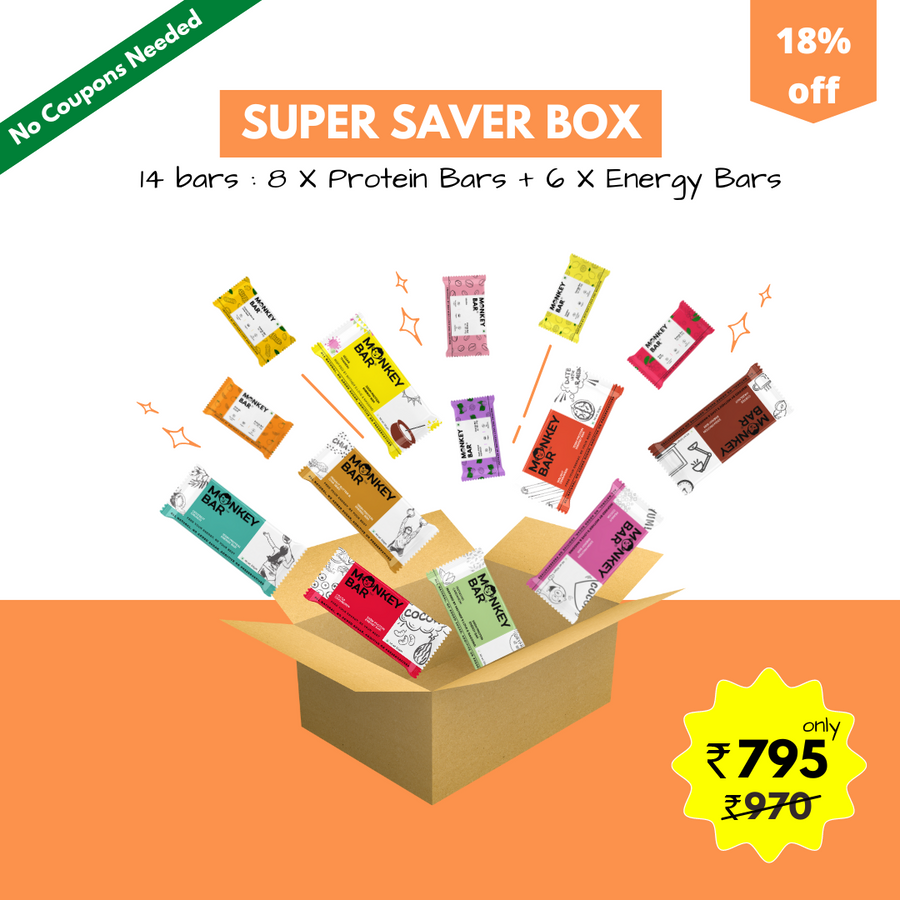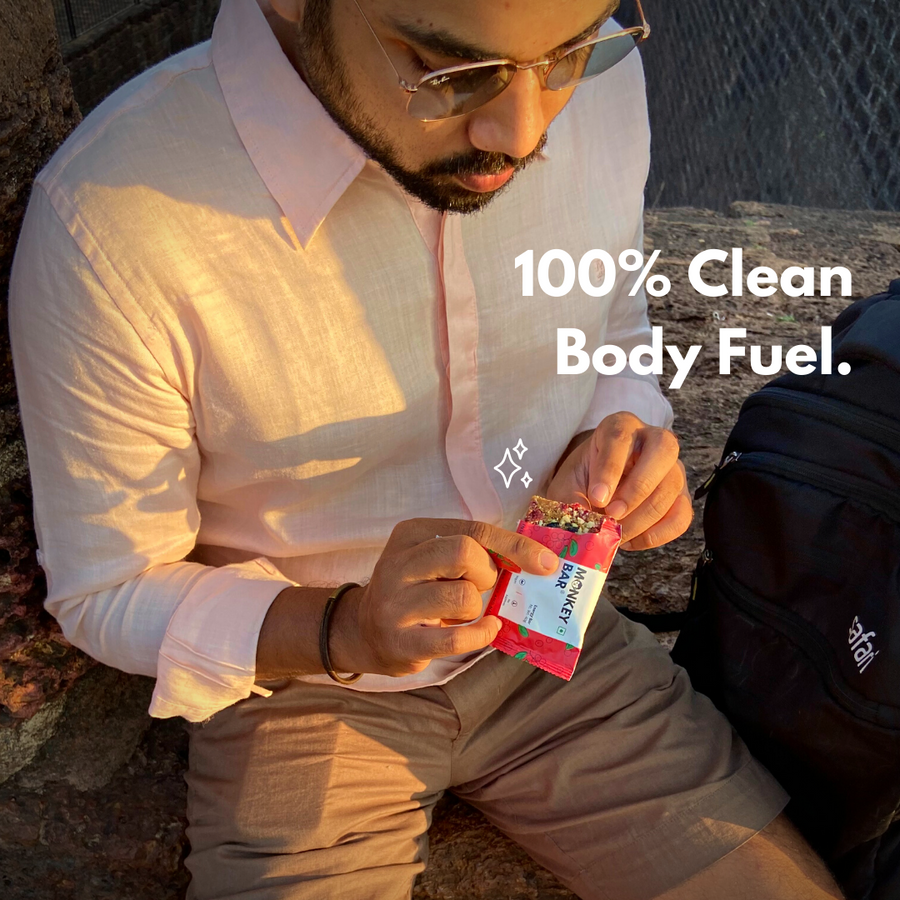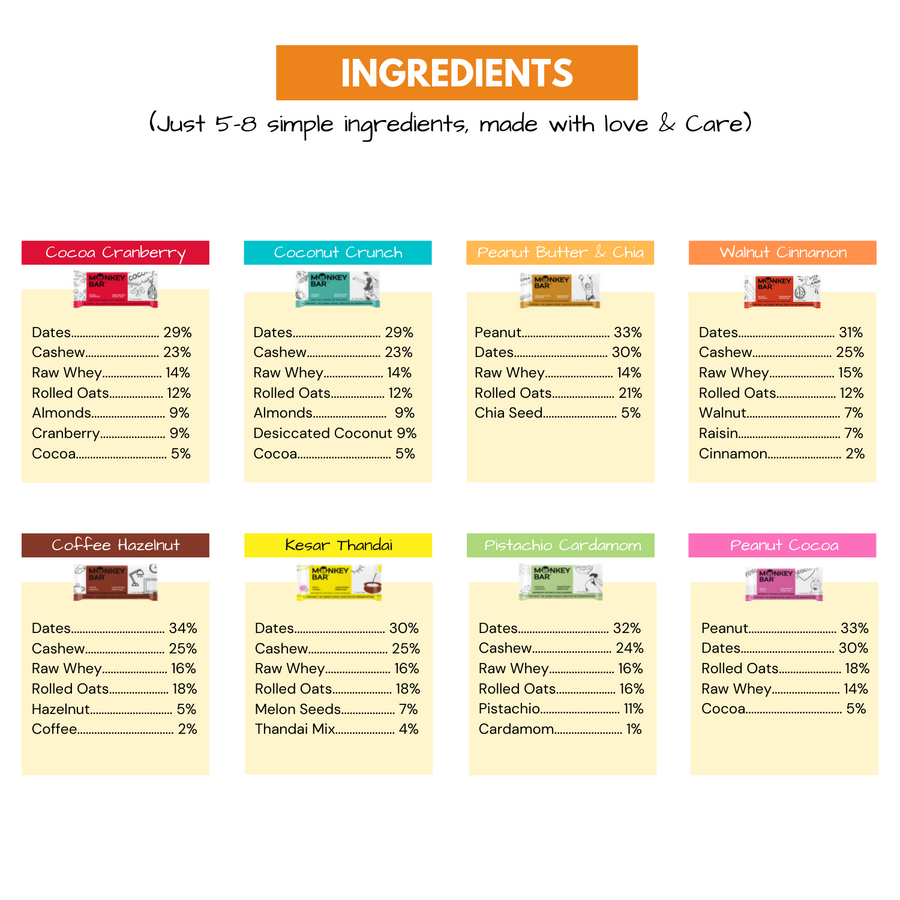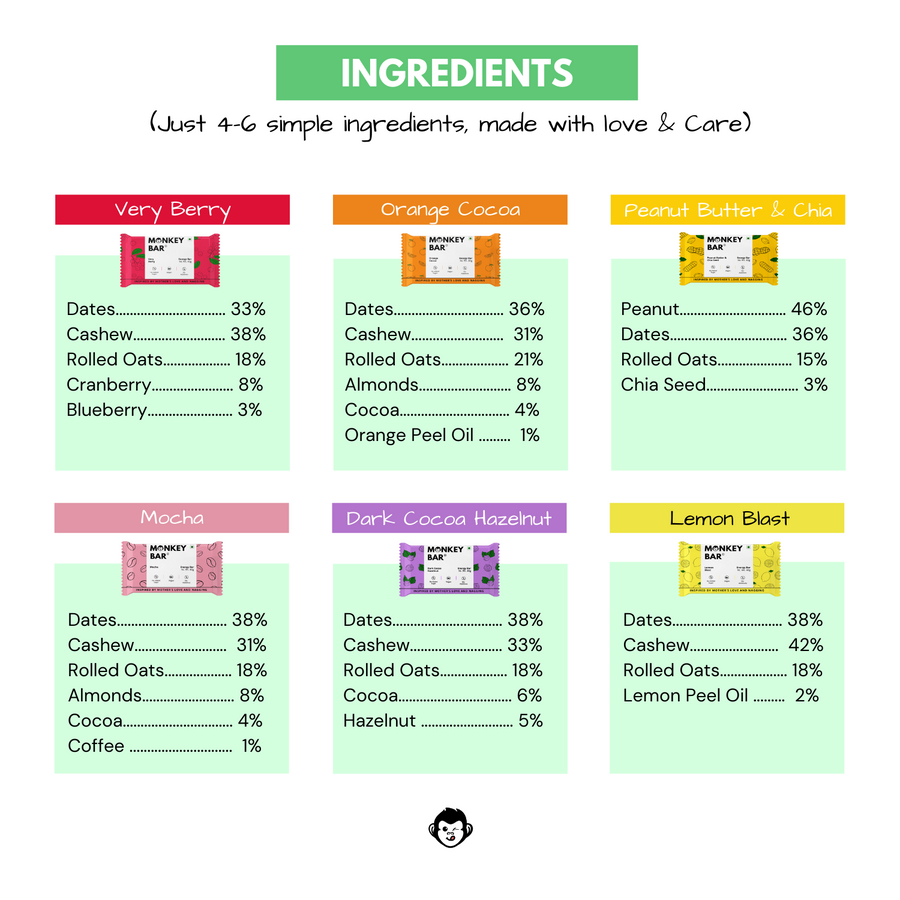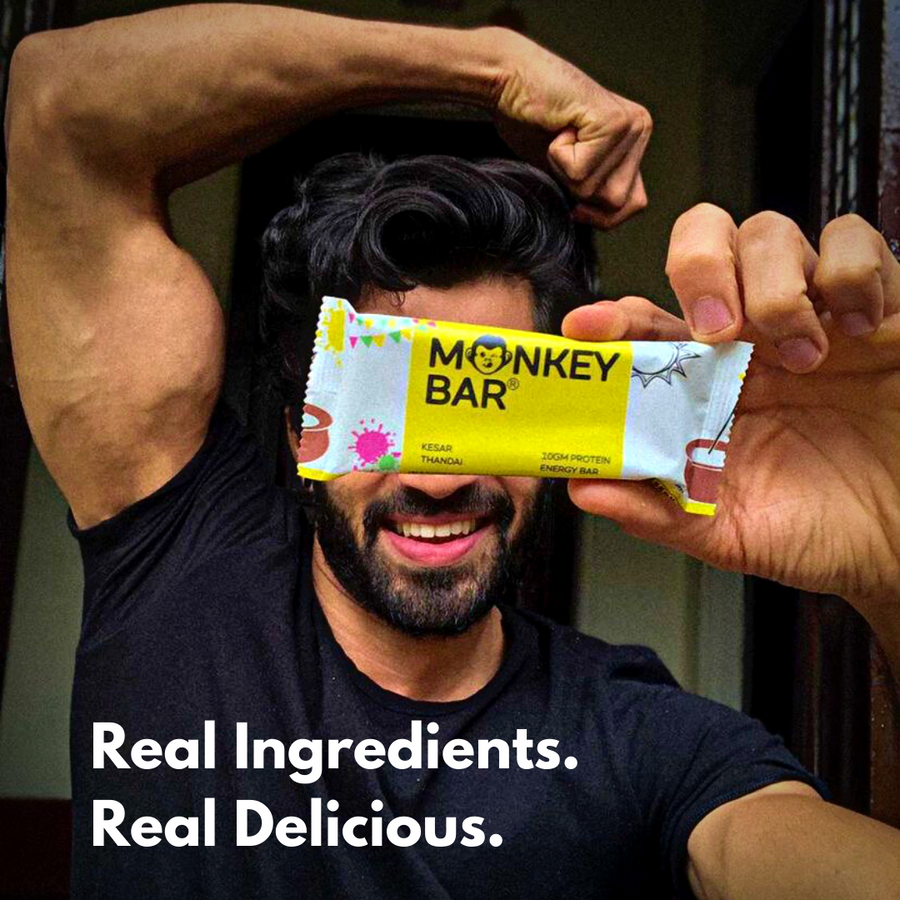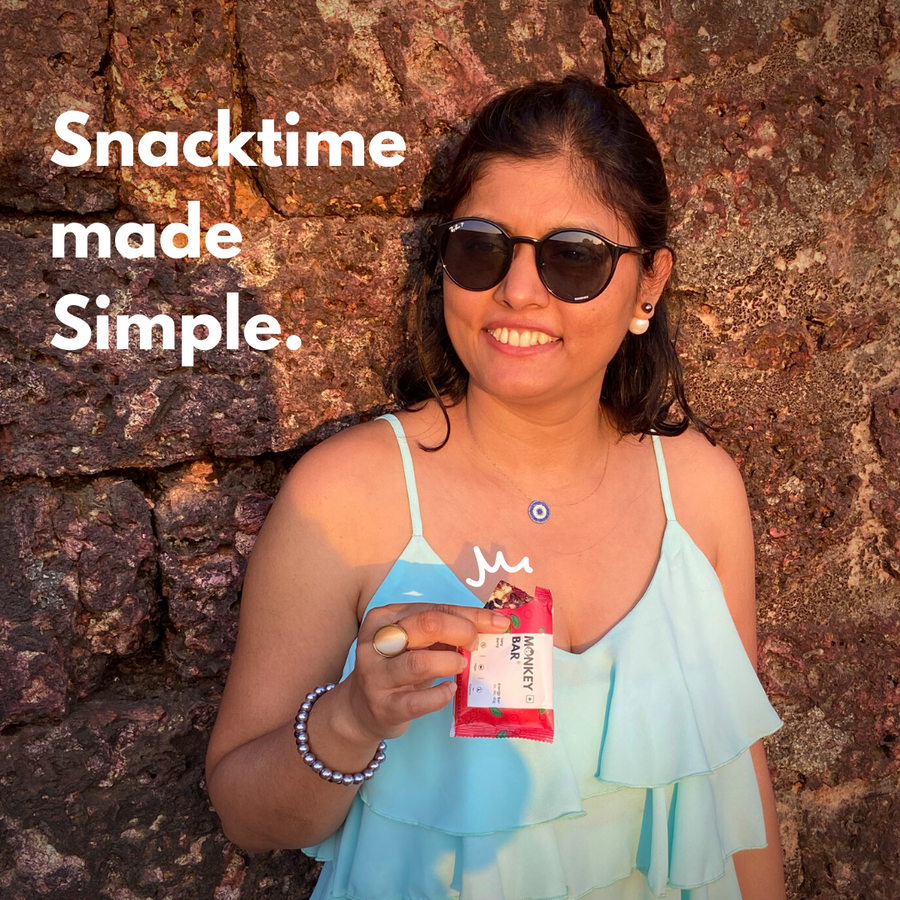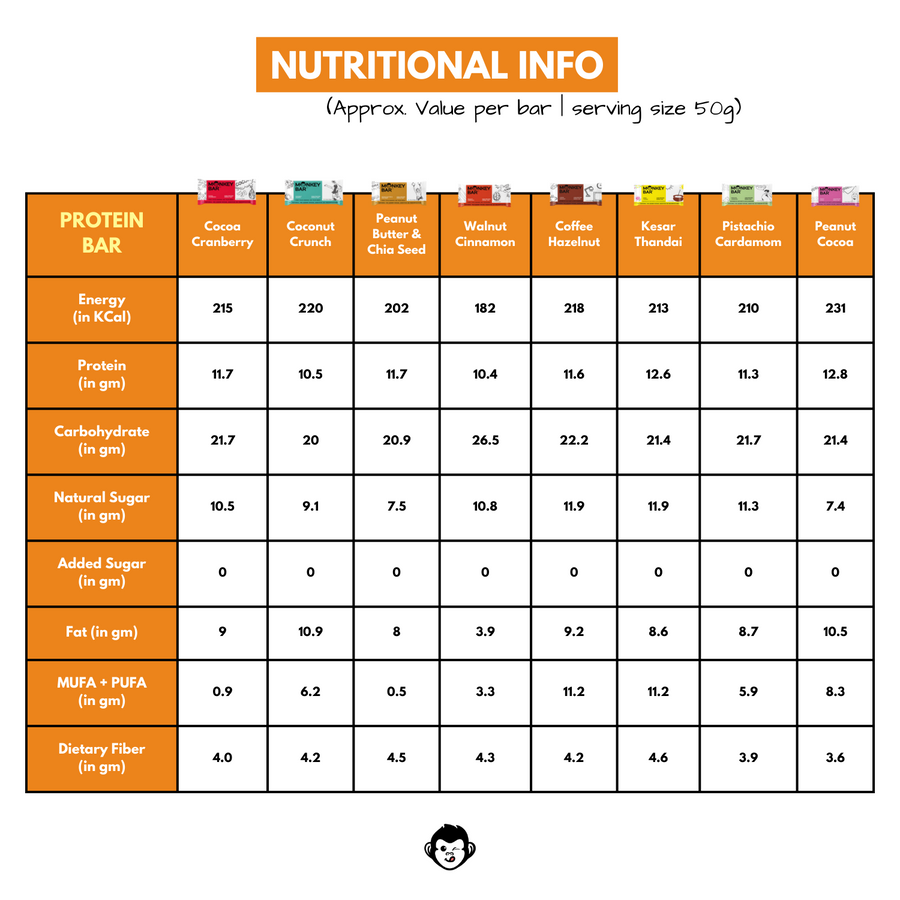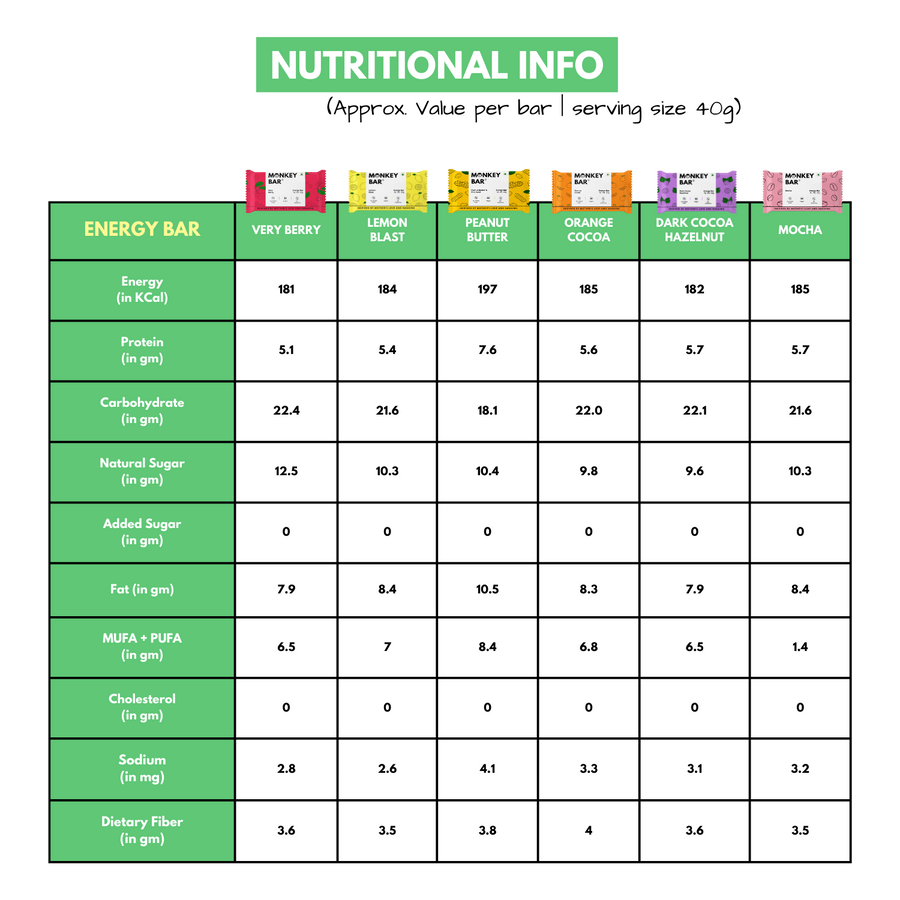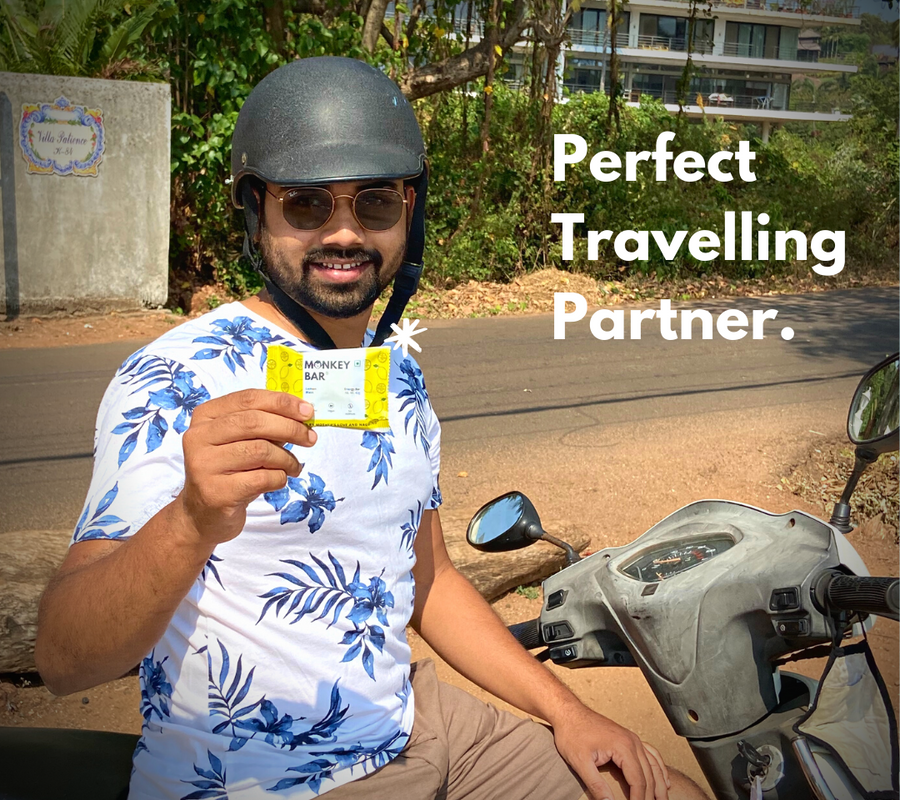 A delicious box of 14 clean bars containing 8 protein bars and 6 energy bars, made from
4-8 ingredients
with
5-13g protein containing no added sugars, additives, or preservatives. Super Yum!

Please Note: This Pack is already discounted at Rs. 795 (MRP 970). So, No coupon codes will be applied to this box.
This one is good n I say it after eating only 1 put the whole pack of assorted bars. It's fresh , has taste of my liking and doesn't melt (that's the way I like to eat my bars). Consistency n freshness is very good and it's filling for me just before my workout sessions.
Will try all the assorted ones
The bars tastes good but some flavours does not taste as good as other flavours. If possible you should try to increase the Amount of protien in every bar.
The protein bars were really good, and some flavours were really new and unique from Monkey bars👌. Especially loved the Kesar Thandai flavour😋. Peanut ones were very good too. All the bars - could feel the natural only ingredients.
Only downside for me personally is that the serving size per bar is small, to satiate me during my cycle rides. And the price is a bit on the upside too.
Finally, that personal note in the box brought a smile to my face.😊Thanks!